Britta Adler hat als Künstlerin schon in unterschiedlichen Konstellationen und Genre gearbeitet. Sie studierte erst Malerei an der Philipps Universität Marburg, dann zeitgenössischen Tanz in Berlin und am Bruckner Konservatorium Linz, bevor sie als Mitglied der fünfköpfigen Künstlergruppe "Artists Anonymous" wurde. Von der Meisterschülerausstellung Klasse Baselitz bis zu Ausstellungen in der Neuen National Galerie …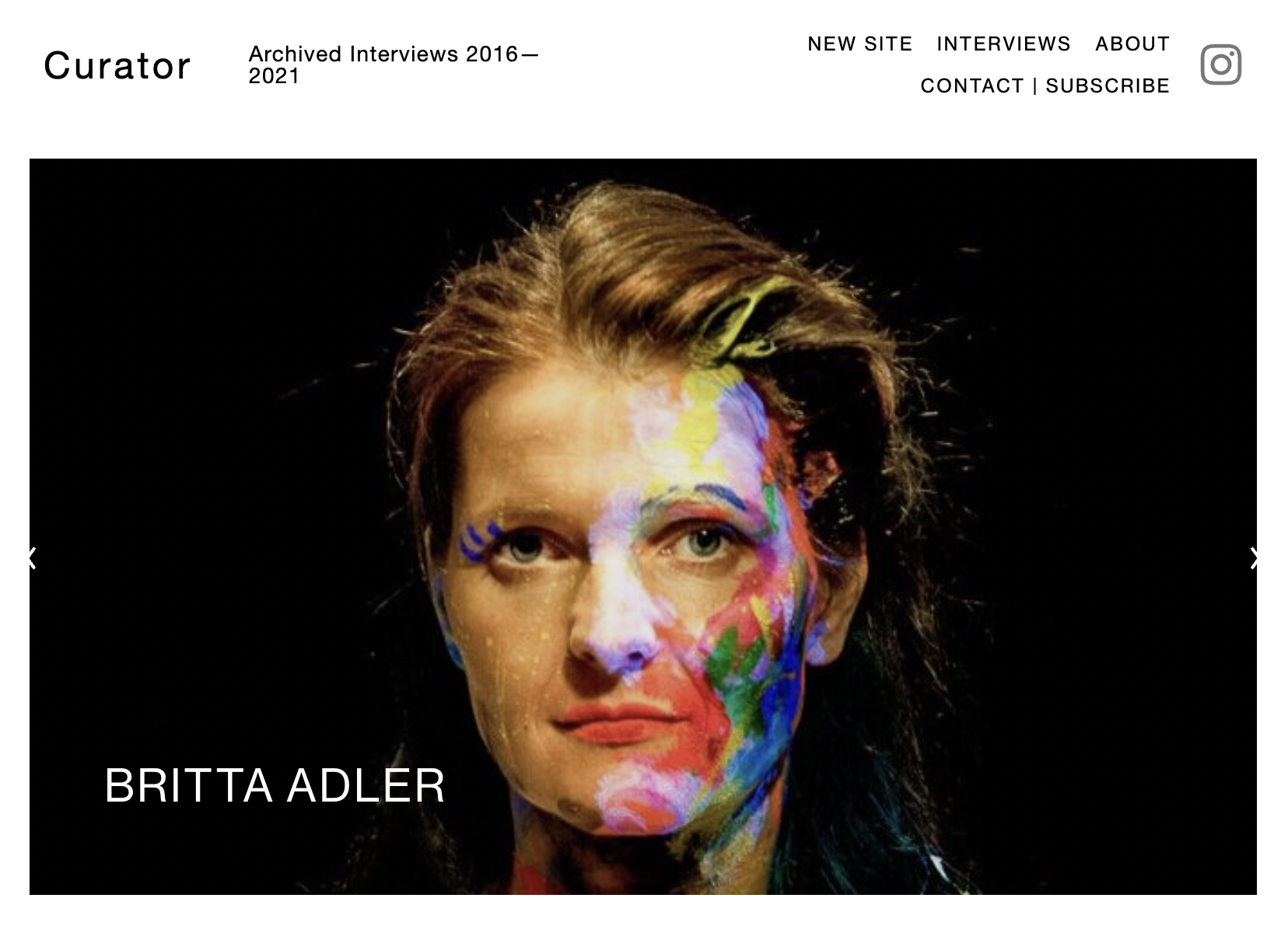 Interview for curator.site
"I love to deal with taboo topics like age, sex, abuse, spirituality, sex work, money, addiction, power, guilt, trauma, and death, but my work is not about provocation."
— Britta Adler
Artists Anonymous 
Von 2004 bis 2009 war Britta Teil der 5-köpfigen Künstlergruppe "Artists Anonymous". Die Werke (Malerei, Fotografie, Installation Performance) wurden gemeinsam hergestellt und sind in vielen Museen und Privatsammlungen weltweit vertreten: Deutsche Bank Collection, Saatchi Collection; Rubell family collection, Miami, USA, Zabludowicz Collection GB, etc. Ausstellungen u.a. Hamburger Bahnhof, Venice Biennale, Neue Nationalgalerie. 

Die letzte gemeinsame Ausstellung zu fünft fand in den AA Galleries, Berlin statt.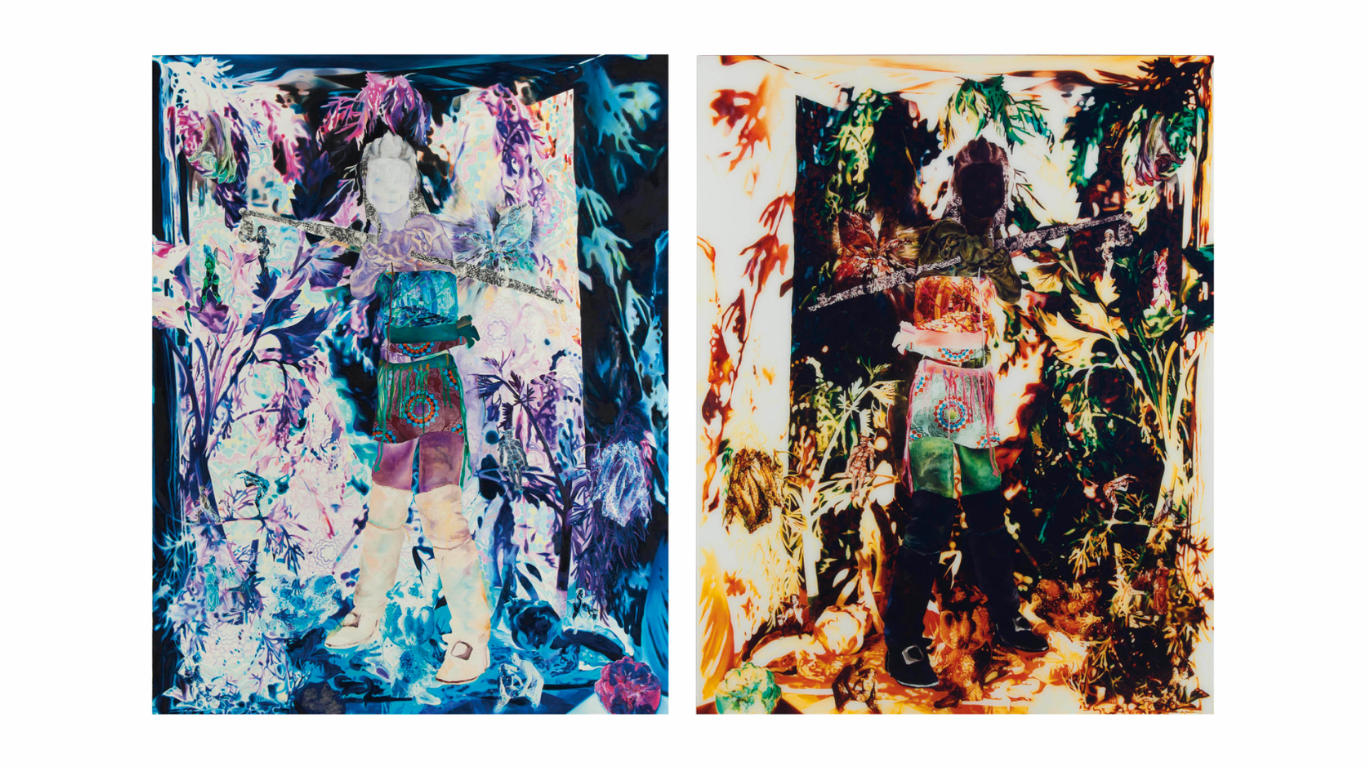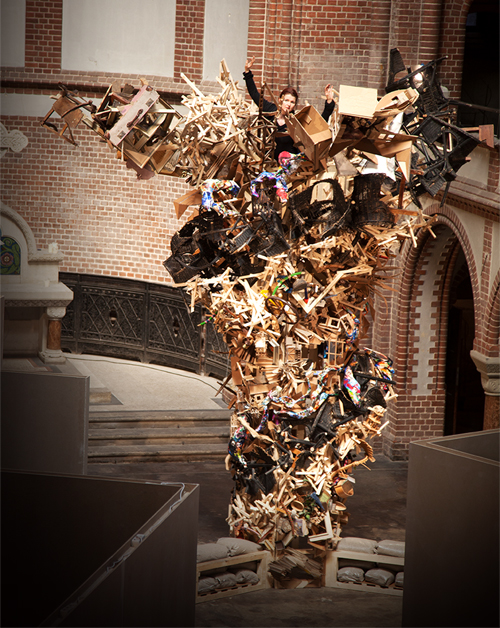 GODsDOGs
are an artists collective around Britta and Ron Helbig. With their background in dance and physical theater, they bring a choreographical approach into the visual arts incorperating different techniques and genres in a post-media condition – like installation, painting, performance, photography, dance, sculptures, collage and new media.
More info under www.GODsDOGs.de
Karl Oskar Gallery
With their walk-in installations, painted sculptures, photo-works and performances, GODsDOGs create a sense of overload. The duo collage phantasmic myths with cyberpunk imagery, film stills with lived through experience, wooden constructions with filigree drawings. It is like time, colour and form were inter-folded and condensed, to form gates into parallel worlds.
More info under www.karloskargallery.com